How to Buy a House with a VA Loan?
Posted by Jennifer Tackney on Friday, November 11, 2022 at 8:48:58 AM
By Jennifer Tackney / November 11, 2022
Comment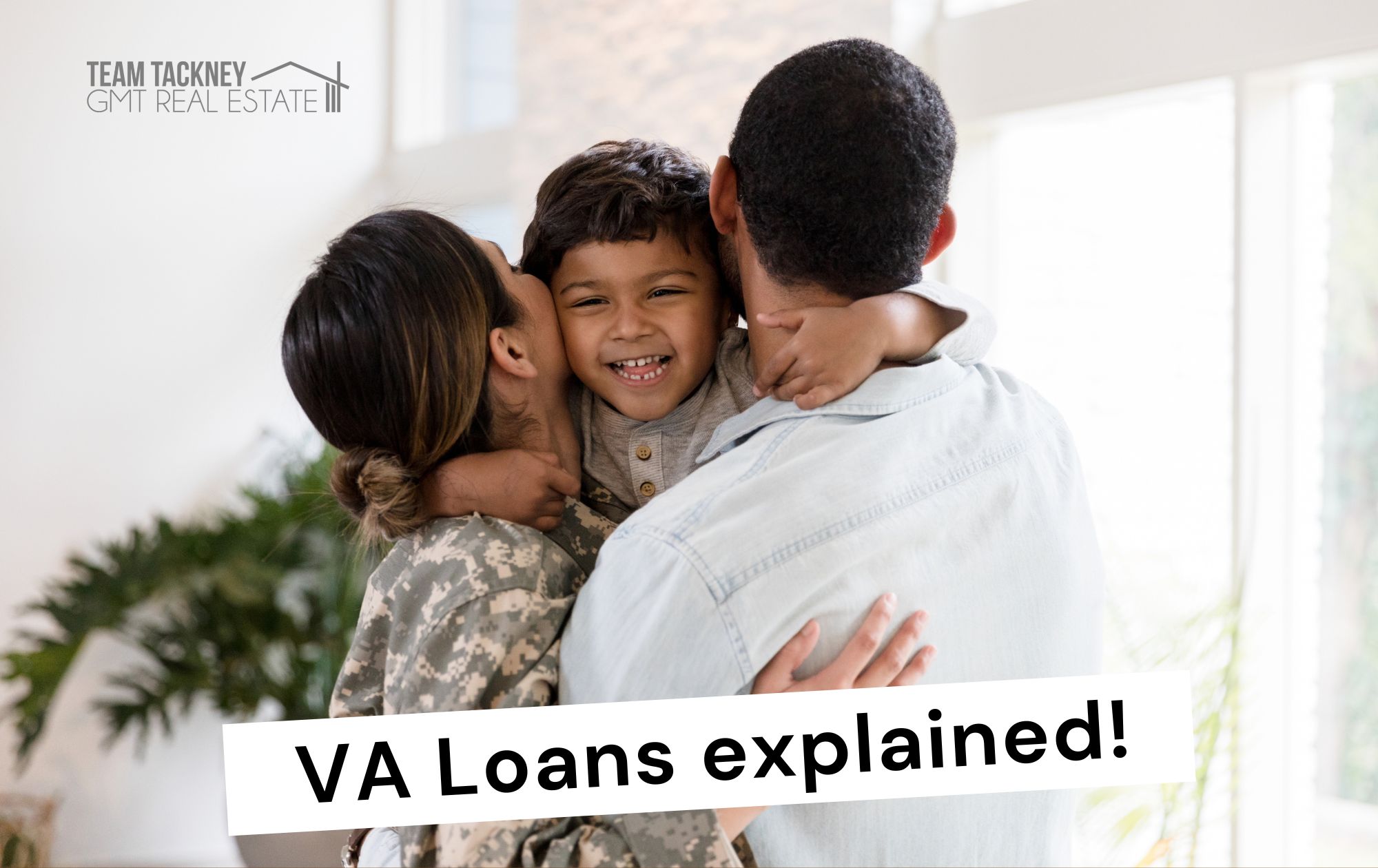 How VA Home Loans Can Help Make Homeownership Possible!
If you're a veteran looking to purchase a home, you may be wondering if you're eligible for a VA home loan. VA home loans are available to qualified veterans, reservists, and active-duty service members. In addition, certain surviving spouses of veterans who died in service or as a result of a service-related injury may also be eligible.
VA home loans can be used for a number of different purposes, including buying a primary residence, building or repairing a home, making energy-efficient improvements to a home, or purchasing a manufactured home or condominium. VA home loans offer a number of benefits to borrowers, including no down payment required (in most cases), competitive interest rates, and no private mortgage insurance required.
Eligibility for VA Home Loans:
To be eligible for a VA home loan, you must have served in the military, reserves, or National Guard for at least 90 days during wartime or 181 days during peacetime. You must also have been discharged under other than dishonorable conditions. If you're the spouse of a service member who died in service or as the result of a service-related injury, you may also be eligible for a VA home loan.
In addition to meeting the service requirements, you must also obtain a Certificate of Eligibility (COE) from the Department of Veterans Affairs in order to apply for a VA home loan. The COE verifies to the lender that you are eligible for a VA loan and indicates the type of entitlement you have.
Types of Homes That Can Be Purchased With A VA Loan
VA loans can be used to purchase single-family homes, as well as condominiums and townhomes that meet certain criteria. In addition, borrowers can use VA loans to build homes or make energy-efficient improvements to existing homes. Manufactured homes that meet certain standards can also be purchased with a VA loan.
Benefits of VA Home Loans
There are several benefits that make VA home loans an attractive option for eligible borrowers. One of the biggest advantages is that no down payment is required in most cases. In addition, VA loans typically offer competitive interest rates and don't require private mortgage insurance (PMI). Borrowers can also finance closing costs and certain types of repairs with their loan proceeds.
Another key benefit is that eligible disabled veterans don't have to pay any origination fees on their loan. Additionally, there's no maximum loan amount; however, the amount you can borrow will depend on your eligibility and income level.
---
VA home loans are an excellent option for eligible veterans and their spouses looking to purchase a primary residence. With no down payment required in most cases and competitive interest rates, these loans offer considerable advantages over conventional mortgages. If you think you might be eligible for a VA loan, be sure to obtain your Certificate of Eligibility from the Department of Veterans Affairs so that you can apply for financing.
If you need some help with financing or further questions, feel free to call/text Jen at 714-801-9882 or email [email protected] and we'd be happy to assistant.